OH.MY.SWEETNESS!! When Marshall asked me if I would photograph when he proposed to Hillary I was so excited. Proposals are just the best and I love being a fly on the wall capturing the moments as they unfold with true raw & real emotion. We met Marshall and Hillary at Grace Family Church and have loved getting to know them and are so excited for their future together <3 Yay for more married friends :)
Marshall wanted to propose on Bayshore Blvd, on the same exact bench that Hillary and he had shared their first kiss. 30 minutes before they arrived, Chase and I went to scope out the spot and make sure no one was sitting on the bench, because Bayshore is a popular location. So we brought the rose petals to scatter at his request and we were trying to figure out how we were going to pull this off so Hillary wouldn't see us. Thank goodness for zoom lenses and a sweet husband that let me shoot over his shoulder so that we wouldn't be seen!
When Chase got the text from Marshall that they had just parked we quickly through the rose petals & started walking the opposite direction from where they were coming from! HIllary was so surprise and it was just the happiest moment!! Also, her ring is GORGEOUS! Here are a few of my favorite images. We are so happy for y'all!!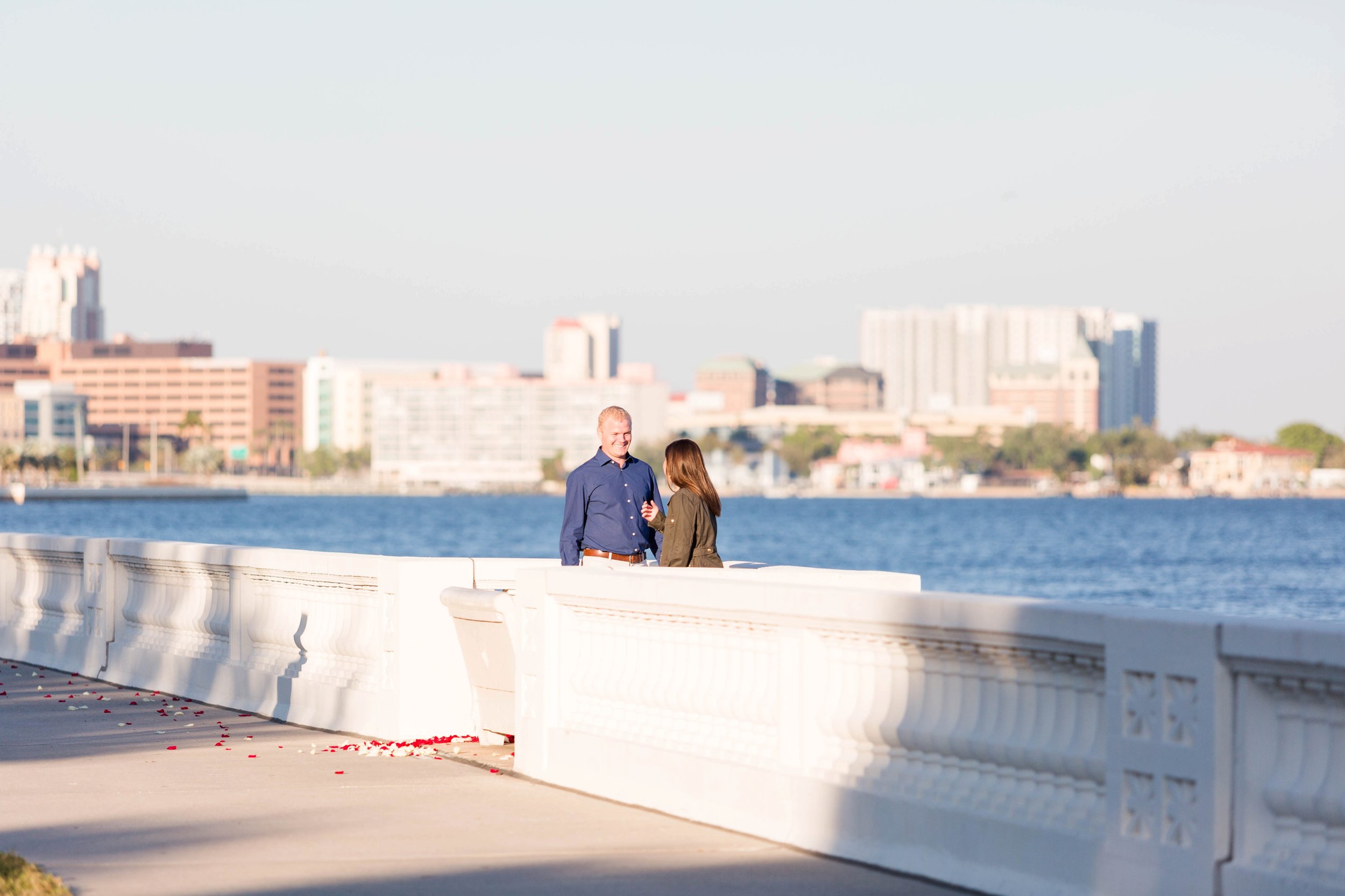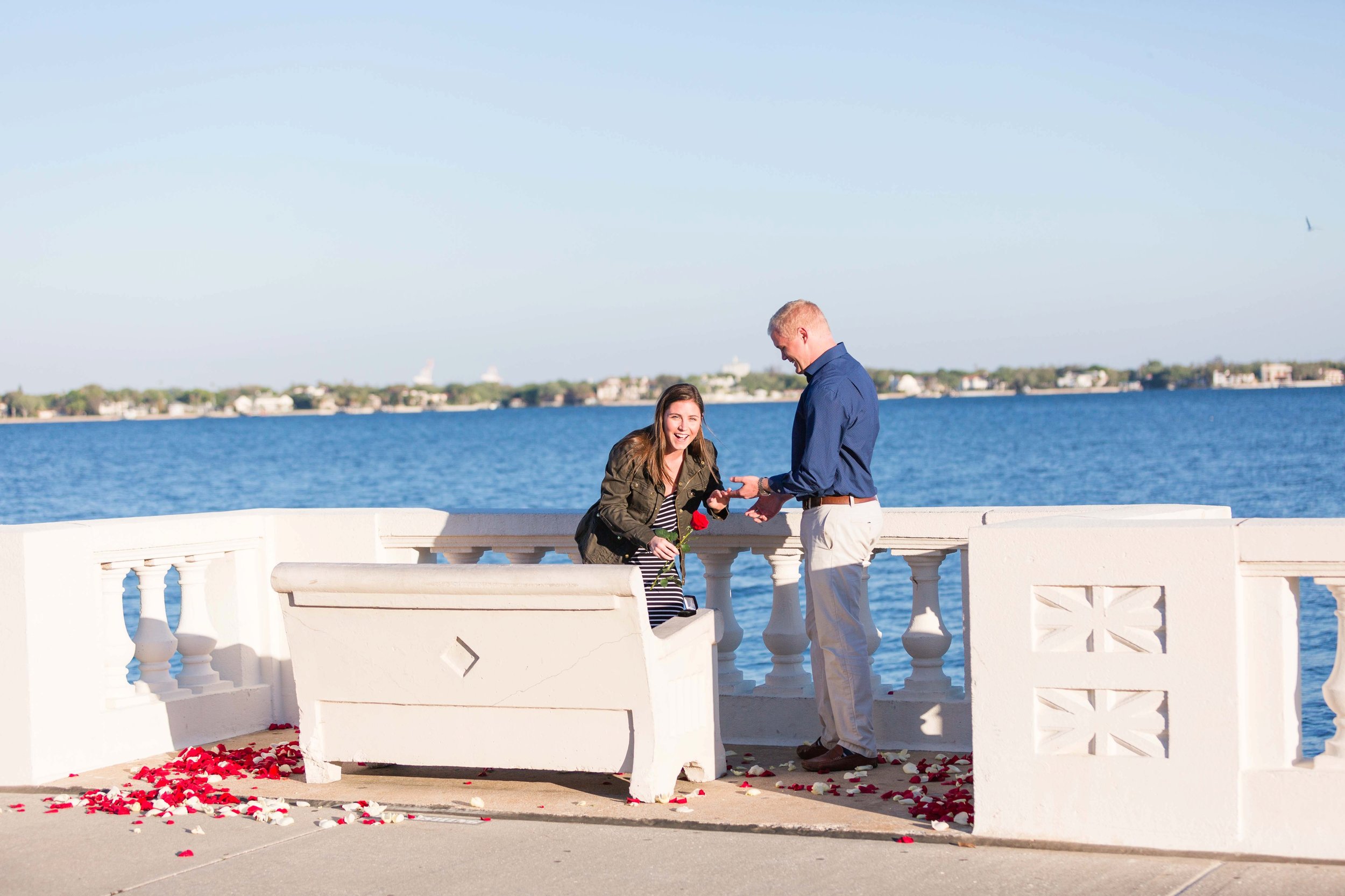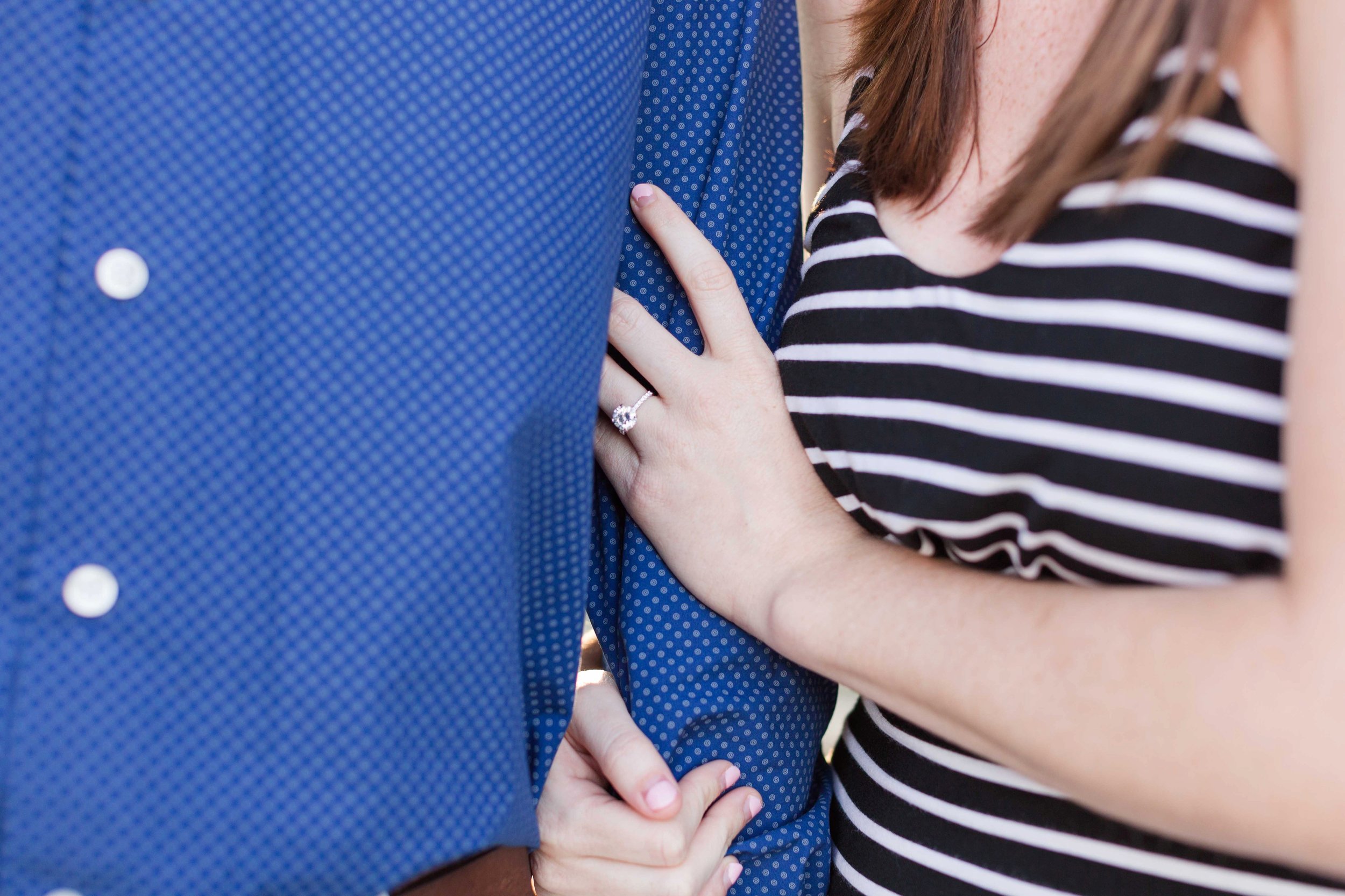 Now booking joyful, in-love couples fall 2017 & spring 2018! Contact me for more info here.
Other posts that might interest you: