After leaving Rothenburg, Germany (see the amazing medieval cuteness here.) We headed south through the German countryside to Switzerland, which honestly ended up being one of our favorites spots of the entire trip. If you are considering a trip to Switzerland, just do it!! It is absolutely incredible. I planned the entire trip based off of recommendations from a few friends and family, but mostly through the Rick Steves Switzerland guidebook!! (If you don't know who Rick Steves is, read more about him here!! He is worth knowing about if you are traveling around Europe!! )
So unlike the rest of the trip where we moved from city to city, we decided to settle down in the charming village of Murren in the Berner Oberland Region overlooking the Lauterbrunnen Valley. If you are familiar with Switzerland, then we were really close to Interlaken. We stayed at Hotel Alpina for 4 nights and 4 full days!! Would highly recommend the hotel! Roger and his staff are very knowledgeable. The views were absolutely incredible of the Swiss Alps as well. We arrived later Thursday night with just enough time to check in and grab dinner!! Below are the photos from our first night there and first day where we explored Trummelbach Falls and got caught totally off guard with a foot of snow the next morning!!
Our hotel was truly almost hanging off the mountain! It was crazy!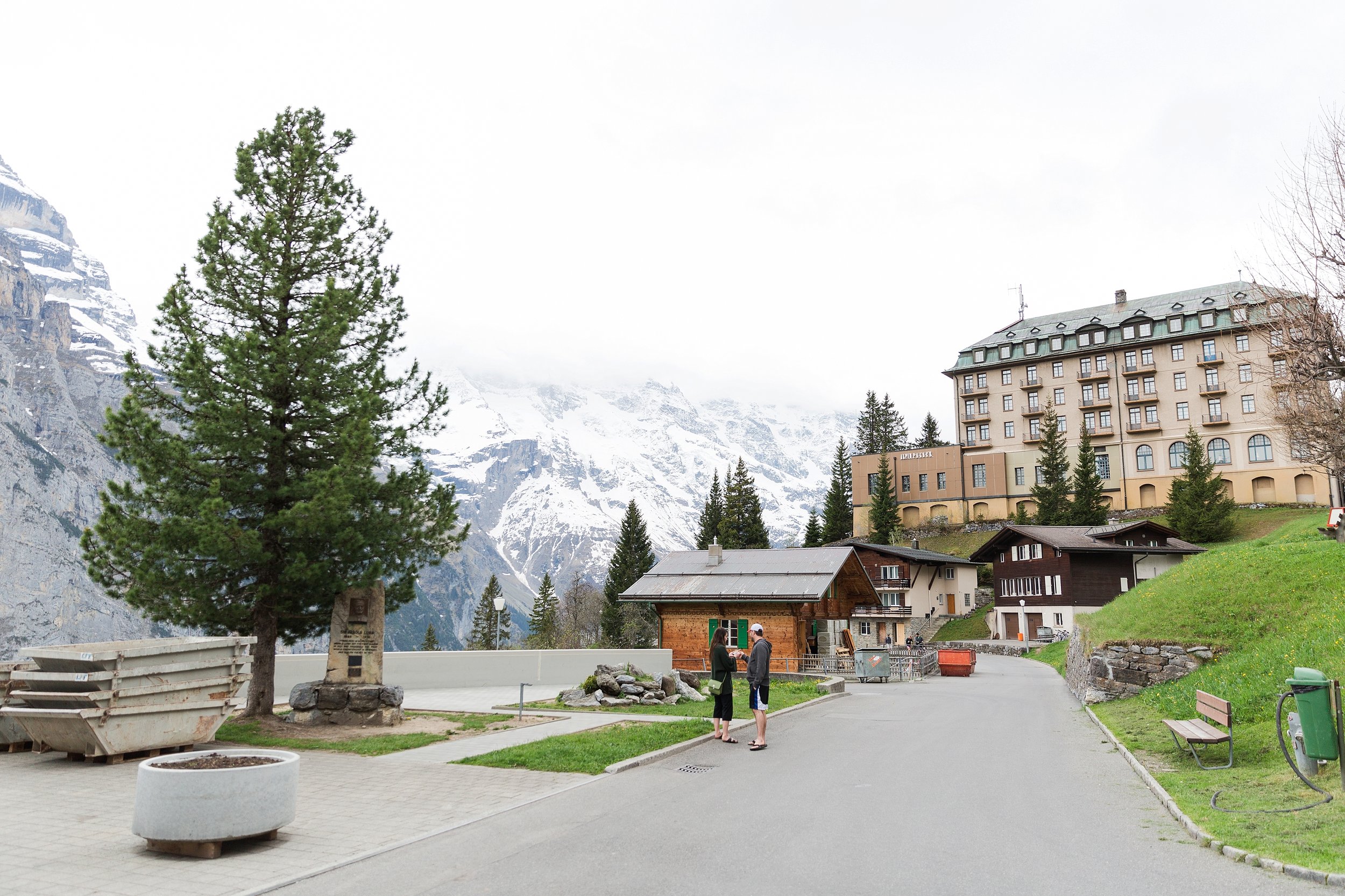 The next morning we woke up to a complete white out where we couldn't even see the mountains. We ended up making the most of it by venturing down into Lauterbrunnen Valley to tour Trummelbach Falls.
We got a behind the scenes look at the valley's most power waterfall. I didn't want to get my camera soaking wet, so enjoy a few IPhone pics :)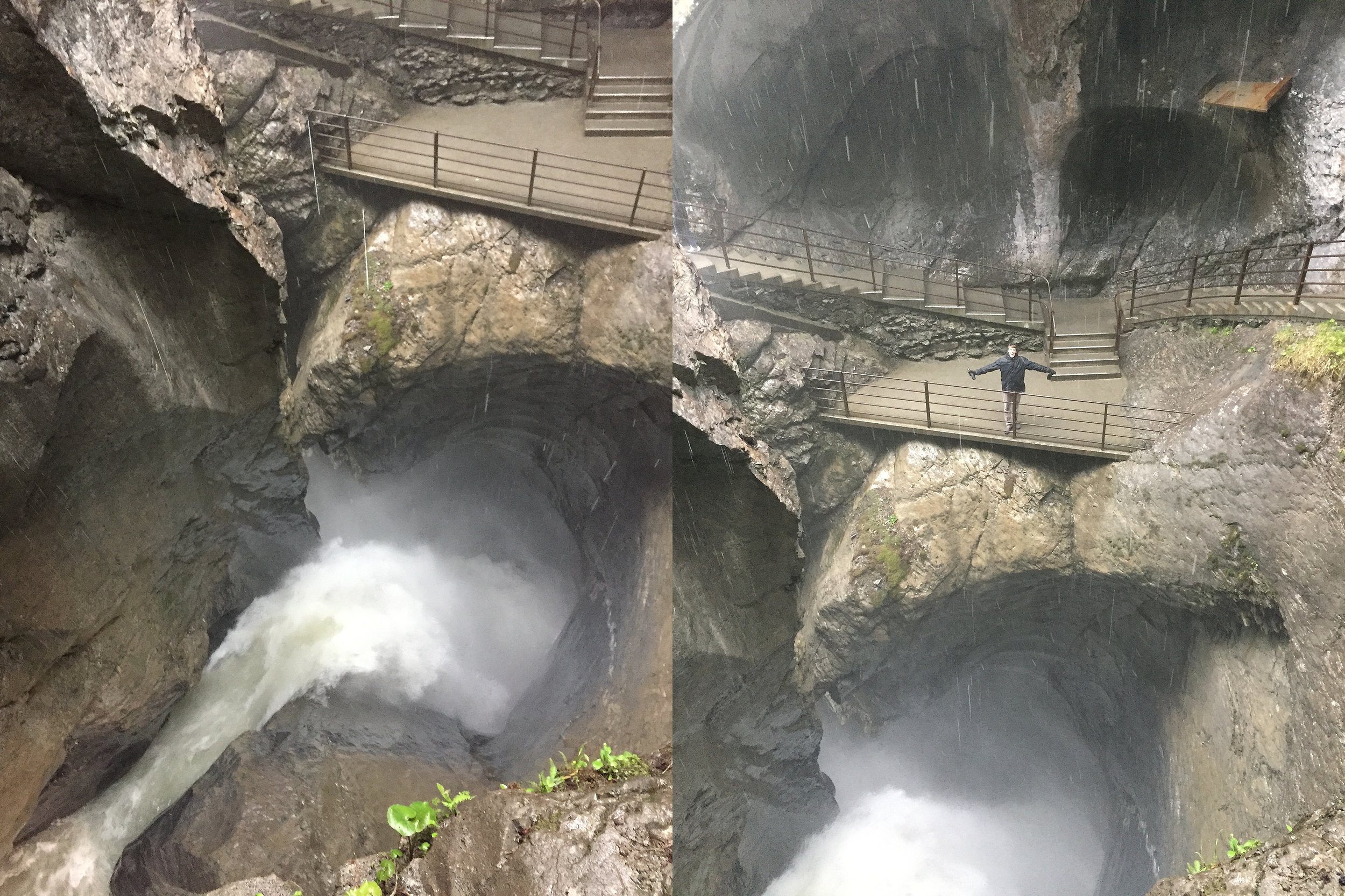 According to Rick Steves we saw melt from three of the tallest mountain peeks grinding like God's band saw through the mtn at a rate of 5,200 gallons a second!!
When it was all said and done we were absolutely soaked and freezing, but it was so worth it!! haha
While we had been touring the falls, the temperature dropped enough to produce over 6 inches of snow!! Here is what Murren looked like when we returned!
It was seriously an amazing winter wonderland in May!
After we made it back to our hotel, I grabbed my nice camera and we went to go explore more in the snow :)
Couldn't get over how beautiful the snow made everything look.
We ended the night drying out out shoes for the next days adventure, and having a wonderful dinner at a hotel right next to ours!
The next day we hiked along the North Face Trail and found an amazing waterfall. Can't wait to share that soon!
See more cities from our trip here!!